Prepare for the Google Ads Certification Exam.
Learn Advanced PPC Strategy & Best Practices.
Enroll in Yisoo's Online Google Ads Training.
Yisoo's Google Ads Training Course is an immersive online learning program with 4 hours of in-depth videos designed to prepare you for the Google Ads Certification exam and advance your skills in PPC advertising.
If you're seeking a Google Ads Certification prep course, this training course provides the foundational knowledge and best practices for success. By taking this video training course along with the practice exams that Google offers, you'll have no problems passing the exams to become certified in Google Search Ads.
Or, maybe you're purely interested in hands-on, self-paced training to become more proficient and profitable with PPC advertising. If so, then this Google Ads training course can help with that too.
Ready to get started? Enroll in this online Google Ads course now or learn more about what each of these videos entails below. Click here to enroll.
Your Instructor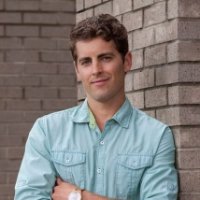 Tyler Tafelsky has been in the search marketing profession since 2009. Having helped make Google Ads profitable for many types of businesses, Tyler has lead projects for local businesses, multi-national franchises, and large ecommerce stores. In addition to his own learning experience, Tyler has taken formal mastermind courses with experts like Perry Marshall and Mike Rhodes, adopting advanced practices and strategies that go beyond basic PPC fundamentals. In turn, he presents many of these principles in Yisoo's Google Ads training course, along with the knowledge needed to pass the certification exam.
Frequently Asked Questions
When does the Google Ads online course start and finish?
Because it's an online course, your training starts whenever you're ready and you work at your own pace. This is a completely self-paced online course - you decide when you view certain videos, and you will always have access to them, as well as newly added videos to this course. Because Google Ads is a dynamic platform, we will keep updated when new videos have been added or existing videos have been updated.
How long is this Google Ads course?
The entire course contains about 4 hours of material, all of which is video content that you can dive into at your convenience. Each lecture does build upon one another, so it's recommended to go through the Google Ads training videos sequentially.
How long do I have access to the online training course?
After enrolling in this Google Ads course, you have unlimited access to this course for as long as you like. You can also access the online course across any and all devices you use.
Why Take This Google Ads Online Course?
If you're interested in taking the Google Ads Certification exam for Search advertising, this training course provides the foundational knowledge and best practices for success. By going through this Google Ads training course and studying the associated practice exams, you'll have the confidence to pass the exams. Each video in this training course provides fundamental knowledge to broaden your understanding of Google Ads and how to leverage its many features.
Segmented into easy-to-absorb online videos, the training course offers a variety of exercises tailored to help you to learn Google PPC advertising through common scenarios and real project applications involving the planning, construction, management, and optimization of your account and its campaigns.
Google Ads Course Curriculum
The online videos that make up this Google Ads course curriculum are broken-down into specific practices and scenarios that PPC advertisers face. Each of these videos build upon each other, so it's encouraged to take the training course one video at a time. Below is a simple outline of the topics covered in each video.
Google Ads Training: Course + Instructor Introduction
Setting Up Conversion Tracking with Google Ads + Google Tag Management
How to Setup a Google Ads Campaign
Navigating the Google Keyword Planner
Ad Groups + Ad Copywriting
Keyword Bidding + Negatives
24-48 Hours Post-Launch
Troubleshooting & Optimizing Poor Performance
Google Ads PPC Optimization
Total course time: 3 hours and 59 minutes (239 minutes)
Cost of course: $39 one time fee for lifetime access to all videos
Ready to get started? Enroll in this online Google Ads course or learn more about what you can expect from each training video. Each video builds on one another, so it is recommended to view each lecture sequentially.
1. Setting Up Conversion Tracking with Google Ads + Google Tag Management
Video Length: 14 minutes
Setting up conversion tracking is an important first step in building a successful Google Ads account. The manner or type of conversion tracking you setup will be based on your goals and technical capacity with the site. For instance, if a contact form submission takes users to a "thank you" page, using that unique URL is an easy way to track conversions from Google Ads users.
Alternatively, you can track behaviors like button clicks, sign-ups, and other actions that insinuate a defined goal has been achieved. This particular video exercise focuses on one of the most fundamental and universally-applicable ways to record a conversion - button/link clicks. In the training video, you'll be introduced to Google Tag Manager. But do not be daunted, as this tool streamlines the process of setting up conversion tracking in very efficient manner. As long as you have access to the site's code to setup Google Tag Management, this process will be no problemo.
Things only get easier from here. Trust me.
2. How to Setup a Google Ads Campaign
Video Length: 52 minutes
By far the longest video in the Google Ads training course (sorry about that), this exercise takes you through the processes of building a campaign from scratch. We do not actually use any keyword data and bid calculations in this video (more on that in training videos to come), but instead we focus on the core fundamentals and best practices of Google Ads campaign creation.
For intermediate and advanced PPC advertisers, these practices might seem elementary or basic concepts you already know. In which case, that is awesome! Because you're doing things in proper fashion. However, for beginner Google Advertisers, the steps outlined in this training video are essential practices that you must burn into your marketer mindset. Entering into Google Ads without adhering to some of the best practices mentioned in this video will waste you money.
In short, you'll learn which settings to choose when going through the campaign setup process. Additionally, we'll touch on to future topics of discussion (in upcoming videos) like: keyword bidding, match types, ad group creation, ad copywriting, Ad Extensions, and negatives. In other words, this is a top-level training video that gives you 80% of the goods in about 20% of the course's content. Get some!
3. Navigating the Google Keyword Planner
Video Length: 36 minutes
Whether or not you like the new Google Keyword Planner, you'd be smart to learn it now because the old Keyword Planning might not be around forever. And if you're like me and are reluctant to use the new tool, than this video is just for you.
Throughout this exercise, I keep it simple and show you how to leverage similar filtering mechanisms from the old tool with the new. Sure, it's still not as streamline as the old Keyword Planner, but with these keyword research techniques, you should be able to distill down your keyword data to relevant queries actually worth targeting. As a result, you'll be able to efficiently extract and organize keyword data that will help instruct the development of your Google Ads campaigns, and more importantly, very granular ad groups.
The advantage to the new Keyword Planner tool, in addition to its filtering capabilities, is the manner by which you can evaluate search trends for specific queries. Annual trends associated with your keyword data can help you prioritize device-based bid adjustments or when to amplify or turn-off specific campaigns. Beyond PPC, this information can help instruct your SEO-driven content strategy, or when to publish certain pieces of content.
4. Building Ad Groups + Search Ad Copy
Video Length: 31 minutes
In this Google Ads training course video, we'll take a deep dive into the art of ad copywriting and organizing highly-granular ad groups. I will display the importance of assembling very focused keyword groupings that enable you to write relevant ad copy. In turn, you'll see stronger click-through rates (CTR's), higher Quality Scores, and lower average cost per click (CPC). All in all, the practices outlined in this training video will equip you with the fundamental knowledge to help maximize the cost-efficiency and overall performance of your Google Ads campaigns.
In the video, I'll delve into ad copywriting techniques and best practices, as well as how to use Ad Extensions to better maximize the relevance, real estate, and overall impact of your Google search ads. You'll be pre-exposed to keyword bidding strategies and how your keyword targets influence ad copy. Together we'll also touch on ad split-testing and how to best go about setting up multiple ad variations to properly test your creative over time. We'll also use a couple different Google Ads accounts in this training video, so you'll get taste of two common scenarios related to ad groups and ad copywriting.
5. Keywords: Bidding, Match Types, Negatives, Search Terms
Video Length: 22 minutes
While previous videos in this training course hint at keyword bidding strategies and leveraging specific match types, this video is the icing on the cake. The content in this video reinforces the value of using various types of keyword match types (namely exact match, phrase match, and broad match modifier), and how these strategies can help you maintain very focuses, easy-to-manage ad groups. For intermediate and advanced PPC advertisers, we'll also discuss more creative keyword bidding techniques in how you can combine these match types to effectively target the most search engine users.
In addition to keyword bidding techniques and strategies, this video also shows you the importance of using negative keywords. You'll learn what negative keywords are and how you pinpoint them to better improve ad relevance. As you accumulate data over time, you can leverage the Search Terms feature in Google Ads to pinpoint unwanted negative keywords, enabling you continuously refine and improve the performance of your ads.
6. 24-48 Hours Post-Launch
Video Length: 22 minutes
In addition to the settings you have in place pre-launch, the first couple days after launching your Google Ads campaign are important times in which you need to be diligent and check-in on how thing are performing. Of primary importance is evaluating your bidding strategy type (i.e. manual CPC, enhanced CPC, target search page location, etc.) and where you have your keyword bids set.
During this 24-48 hour window, you'll want assess where your ads are appearing in the search results (average position), what the average CPC is for your target keywords, and how these metrics are translating into CTR, Quality Score, and overall conversions. Making bid adjustments to dial-in your ad position and maximize Quality Score early on will pay dividends over time.
7. Troubleshooting & Optimizing Poor Performance
Video Length: 25 minutes
Of the more entertaining and value-packed videos in this Google Ads training course, in this exercise we dive into a number of common scenarios that indicate poor performance and what to do about it. This includes troubleshooting low keyword Quality Score (and the many factors that influence this recurring metric), assessing your bid strategy type, auditing your landing pages, and using tools like Ad Preview and Diagnosis and Search Terms to better understand how you can go about making improvements in strategic fashion.
8. Google Ads PPC Optimization
Video Length: 45 minutes
Now for the goods that help you continuously improve the performance of your Google Ads account. This slightly longer video dives into various methods and tools that you can use to embrace the art of PPC optimization. We jump into topics pertaining to device-based bid adjustments, "Peel n' Stick," ad copy and split-testing, using ad group-specific Ad Extensions, and negatives.
In addition to these Google Ads training principles, we'll also discuss more unconventional topics related to "SE-Optimized PPC Landing Pages," optimizing your landing page experience (for conversions), and how you leverage Google Analytics to garner insights to optimize your Google Ads account. This is the final exercise and last of the Google Ads training videos. But if you revisit this course, expect to see new videos that discuss specific topics and PPC strategies.